Unique sales exhibition of Chopard High Jewelery & Watches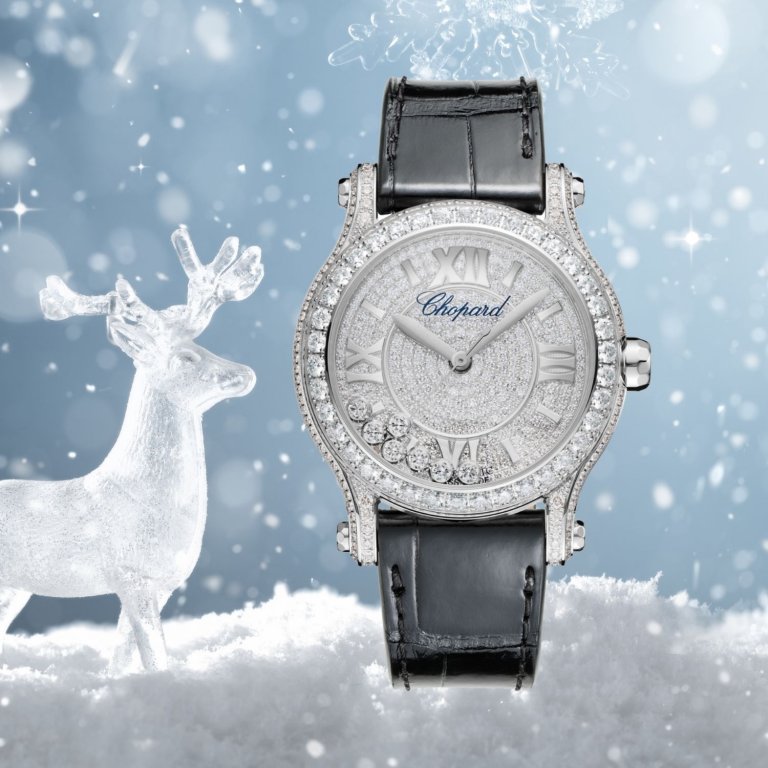 We are happy to present to you in this magical pre-Christmas period the unique design of Chopard watches and jewelry, which this independent family manufactory creates for all women with a big heart in the world.
Each of their watches or jewelry goes through a demanding technical and creative process. Today, Chopard Maison has more than 50 professions, including the rarest and most complex ones, which allow for a freer and more innovative creative expression.
With a strong commitment to creating the rarest jewels, Chopard invests huge resources in continuous technological development, own in-house training, its own watchmaking and jewelry school, as well as the continuous development of masters and craftsmen.
100% of Chopard´s creations are made by hand
Therefore, they can be proud that 100% of their creations are made by hand, 95% of the components are self-directed and they are able to bring 75,000 watches and 75,000 pieces of jewelry a year. Combined with a constant search for perfection, they guarantee the highest standard of quality.
See for yourself that Chopard is not only the creator of a perfect watch and jewelry but also the creator of emotions! From 1 December 2020, luxury watches and jewelry with famous moving diamonds, a unique all-diamond design and 100% ethical gold await you at the Sheron jewelry store on Panská 2 in Bratislava.
---
Great gift tips: