TOP products that will enchant you (I.): White gold is more than inspiration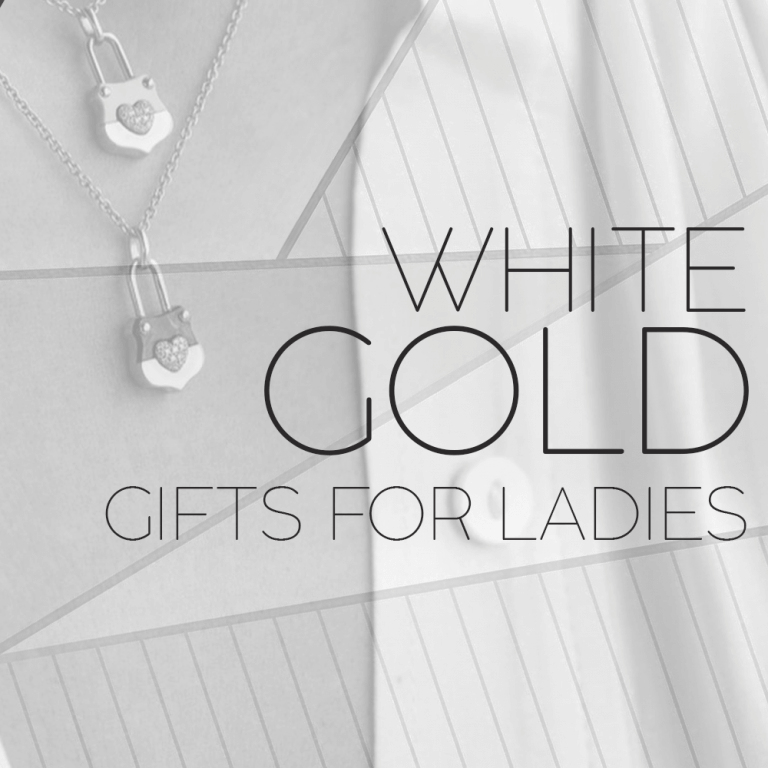 The old proverb says that salt is over gold. But this is the opposite case – white gold is the main tool for gaining experiences, transforming the most secret desires into reality and perfect dreaming.
We have ten tips how to spend moments with your loved one in a unique way. There are no limits to the imagination, and the white gold products are clear proof of what is Sheron offering.
CHOPARD HAPPY SPIRIT
Eternity is something what many of us desire for. To rejoice of living life forever and fully, meet new people, love, adventure, draw inspiration from our surroundings.
Chopard Happy Spirit is a reference to first-class elegance and grace.
ALBERTI POSITANO
Love, friendship, affection, respect, reverence, admiration. And this requires only one functional organ – the heart.
Love is everywhere and is also a reason for dreaming associated with the desire to live forever, to love forever. Alberti Positano earrings are something that embodies your feelings, something that attracts an attention. Combined with shiny diamonds, it will form a unique jewel.
CHOPARD ICE CUBE PURE
The geometric design emblematic of the Ice Cube collection marries urban elegance and modernity.
With their square facets meticulously crafted like reflections of ice, the Ice Cube creations embody style, sophistication and glamour.
The timeless design of the original cubes has not changed much, despite the fact that the creations continue to reinvent themselves.
CHOPARD HAPPY DREAMS
Inspired by the soft fluffiness of clouds and the fanciful world of reveries, the Happy Dreams Collection treats the world's most joyful dancing diamonds to a romantic airbone journey.
Little Diamonds Do Great Things.
PASQUALE BRUNI PRATO FIORITO
If the idea is combined with an emotion, the result will give birth to an amazing jewel – Pasquale Bruni Prato Fiorito, which will attract attention for the first, second, third time  ….. and forever.
You can experience a unique passion.
CHOPARD HAPPY EMOTIONS
I want a ring that will attract attention and wide discussion
With such a condition, we immediately think of certainty – Chopard Happy Emotions. With moving diamonds in the middle.
All this creates the belief that when imagination and idea are combined with natural craftsmanship supported by years of experience, in the end there is an explosion of various positive feelings.
DAVITE & DELUCCHI
It is said that the eyes are the gateway to the soul. Looking at the 18-carat Davite & Delucchi earrings, however, let us paraphrase – the window is the gateway to the world. And not only the external, which we can see in seconds, but also the one that we called knowledge.
Davite & Delucchi are offering a mix of emotions.
HULCHI BELLUNI TOI & MOI
A jewellery brand that is inspired by three elements: the name of its creative brain Martine "HUL" the oriental philosophy of Feng Shui ("CHI" element) and the beautiful moon ("Bella Luna"), which is considered in many cultures to be a source of inspiration.
Start an intimate message through gold, diamonds and mother of pearl. Because this collection is about something more. It is about you and about me. It's TOI & MOI.
SCHOEFFEL PAPILLON SCP
The pearls of the South Seas are the rarest pearls admired all over the world and owe their exceptional position in the whole range of pearls on the market mainly to their size, complexity of cultivation, and long growth time.
South Sea pearls have the thickest layer of mother-of-pearl of all pearls, so they are much larger than other pearls, and their velvety luster with white, cream, pink, gray, or gold shades is considered highly luxurious. 
ALBERTI JUST BRILLIANT
The gentle and dazzling glow of precious stones combined with precious metals has always been a symbol of purity, grandeur and values.
Even today diamonds are a gift not only for you but also for future generations.
From the heart and with the best craftsmanship, Sheron produces the purest expressions of love at Alberti, an Italian jewelry company, for you.