TUDOR AND NIC VON RUPP RIP IT UP IN NAZARÉ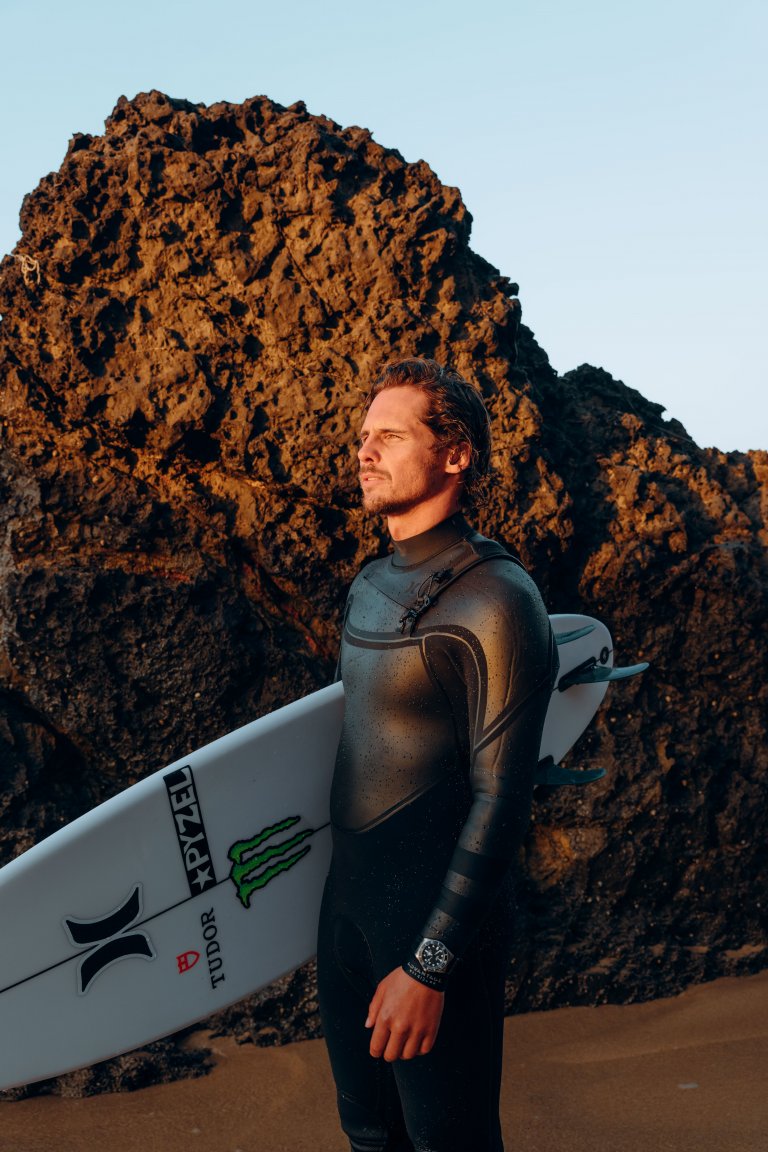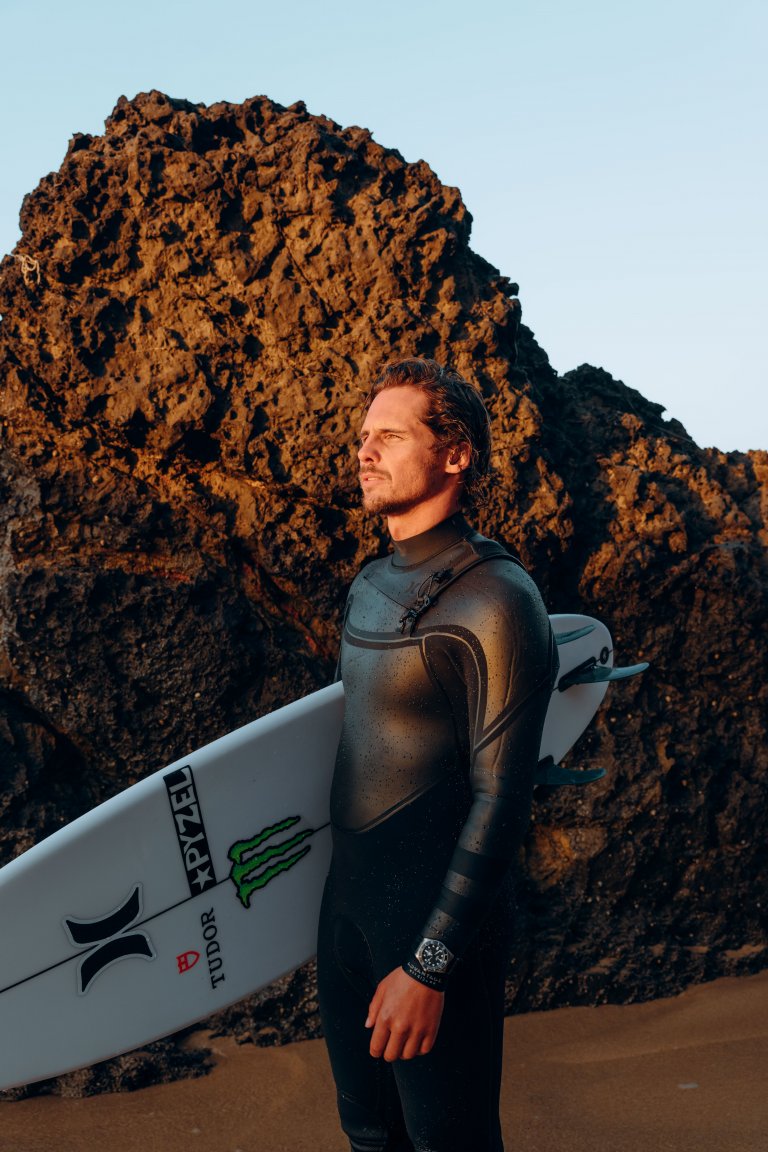 TUDOR goes to Nazaré (again) and this time is joining forces with Nic Von Rupp, a Portuguese local legend big wave surfer. Today the World Surf League (WSL), with whom TUDOR partners on its two epic Big Wave events, has issued a green alert for the second time this season! In 48 hours, the TUDOR Nazaré Tow Surfing Challenge Presented by Jogos Santa Casa is happening again and this time TUDOR will be in the water too, on the wrist of Nic.
Big wave surfing is an uncompromising and unforgiving sport; a pursuit for the bold and a true reflection of the spirit that has driven TUDOR since its inception. TUDOR's #BornToDare signature celebrates the adventures of daring individuals who, over the years, have achieved the extraordinary on land, ice, in the air and underwater, with a TUDOR watch on their wrists. It also refers to the revolutionary vision of Hans Wilsdorf, the founder of TUDOR, who dared to manufacture affordable watches that are able to withstand the most extreme conditions. Finally, it is a testament to TUDOR's uncompromising approach that has helped to make it what it is today; at the cutting edge of the watchmaking industry, with unique innovations that have become essential benchmarks. The #BornToDare spirit is supported globally by artists and sportswomen and men alike, whose remarkable achievements are the result of a fearless and visionary approach to life. With Nic Von Rupp joining the ranks of the extraordinary personalities of the TUDOR family, the brand further cements its global involvement with surfing and strengthens its daring message.
NIC VON RUPP JOINS THE TUDOR FAM
Born in 1990, to a German/American father and Swiss mother, and raised in Sintra, Portugal, Nic Von Rupp's international background gave him an early curiosity for travel and adventure. At just 9 years old Nic began surfing, and his hunger to win would lead him to a successful career as a junior, winning national and international titles. When he turned professional, Nic began traveling globally on the World Qualifying Series where he truly excelled, leading him to being named "European Surfer of the Year" in 2013.
As his experience and talent grew so too did Nic's desires to chase even more daring surfing experiences. He began to chase massive swells around the globe at a moment's notice, often riding the best big wave of any particular day. His confidence in the water made him hungry for the ultimate challenge that the sport could offer and so he entered the dangerous realms of competitive Big Wave Surfing. In the last five years Nic has proven himself as one of the leading figures in the world of big waves, pushing the limits of what is possible at death defying breaks such as Nazare, Maverick's and Jaws.
ABOUT NAZARÉ
Twelve years ago, almost nobody in the surfing world had heard of Nazaré, a tranquil fishing town north of Lisbon. Then in 2010, Garrett McNamarra surfed a 24-meter giant wave and Nazaré instantly became world-famous and the cliff-top vantage point of Fort de São Miguel Arcanjo, became an iconic image of daring, extreme sports. McNamarra had previously been tipped-off by a bodyboarder friend and though a little skeptical, visited the surf spot. The rest is history. The unique configuration of the sea bottom at Praia de Norte in Nazaré, with its combination of sandy bottom and immense underwater canyon that channels all the power of the ocean, generates the tallest waves ever surfed by humans. Some say that if a 30-meter wave is ever surfed, it will be at Nazaré. The intimidating power of these waves makes Nazaré a tow surfing spot, meaning that surfers are taken to the peak, launched and picked-up after the ride by jet-skis, which also keeps the surfers safe.
ABOUT TUDOR
TUDOR is an award-winning Swiss-made watch brand, offering mechanical watches with refined aesthetics, proven reliability and unique value for money. The origins of TUDOR date back to 1926, when "The Tudor" was first registered as a brand on behalf of the founder of Rolex, Hans Wilsdorf. He created the Montres TUDOR SA Company in 1946 to offer watches with the quality and dependability of a Rolex, at a more affordable price point. Because of their robustness and affordability, throughout their history TUDOR watches have been chosen by the boldest adventurers on land, underwater and on ice. Today, the TUDOR collection includes emblematic models such as Pelagos, Black Bay, 1926 and Royal. Since 2015, TUDOR has also offered mechanical Manufacture Calibres with multiple functions and superior performance.