Pomellato Catene – stand in the middle of elegance and feminine strength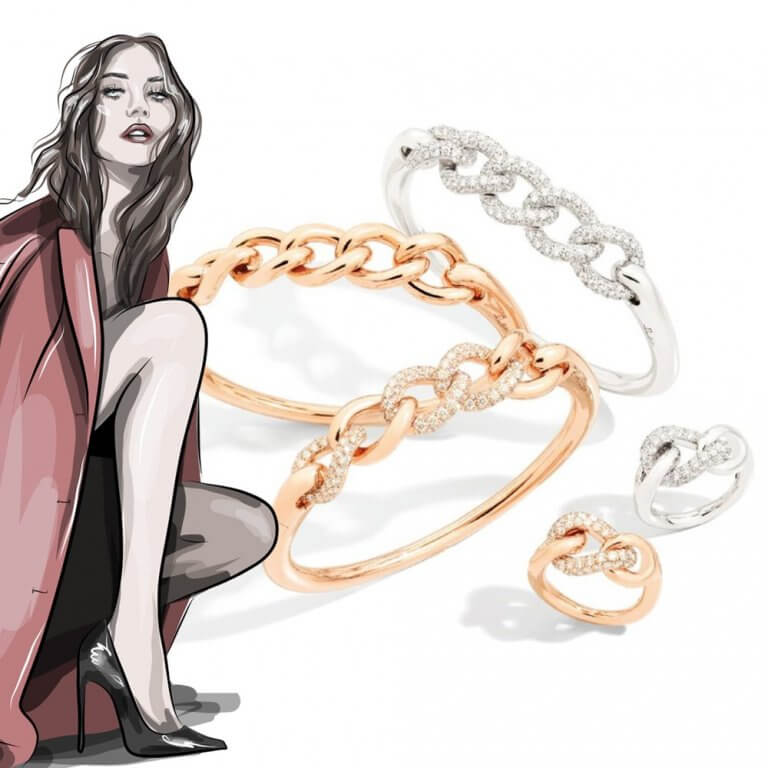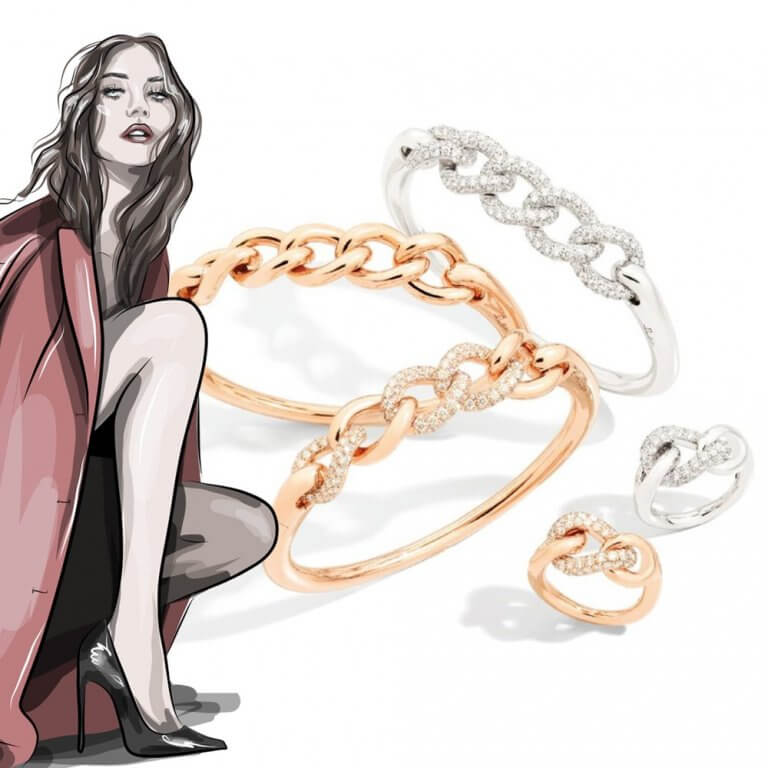 Catene, which means chains in Italian, is a contemporary collection of luxurious, chain-inspired jewels that pays tribute to Pomellato's passion for this classic jewellery staple.
Drawing on Pomellato's rich heritage of craftsmanship, Catene forges a new look for a younger, fashion-forward audience that is bold in its simplicity yet gentle in its sinuous, sweeping forms. This fresh take on a house classic, which is at the heart of the Italian jeweller's signature style, is designed to be a daily essential with a Milanese sense of understated glamour.
Much loved for its unparalleled versatility, the arrival of Catene confirms the enduring relevance of the chain, which has a cross-cultural appeal that is unique in the world of jewels.
The fluidity and strength of the chain is perfectly captured in this new generation of confident, minimalist jewels. At the heart of Catene is the house's famous flexible 'gourmette' chain link, now combined with rigid elements in easy-to-wear proportions.
This sophisticated interpretation of the simple link embodies the duality of female strength and is perfectly in sync with Pomellato's commitment to female empowerment and self-determination.
Pomellato has chosen Viola a Vera Arrivabene Valenti Gonzaga as ambassadors for the Catene collection. These aristocratic Venetian sisters are entrepreneurs and cosmopolitan style-icons who exude an effortless confidence, perfectly embodying the easy elegance of the Catene.