A unique patent for free-moving diamonds. Chopard impressed with the idea and execution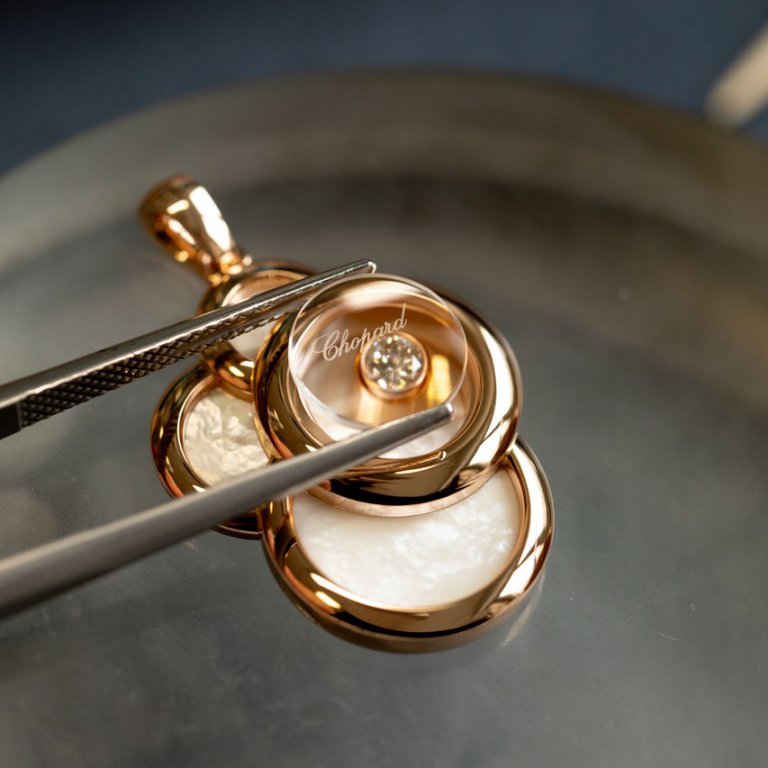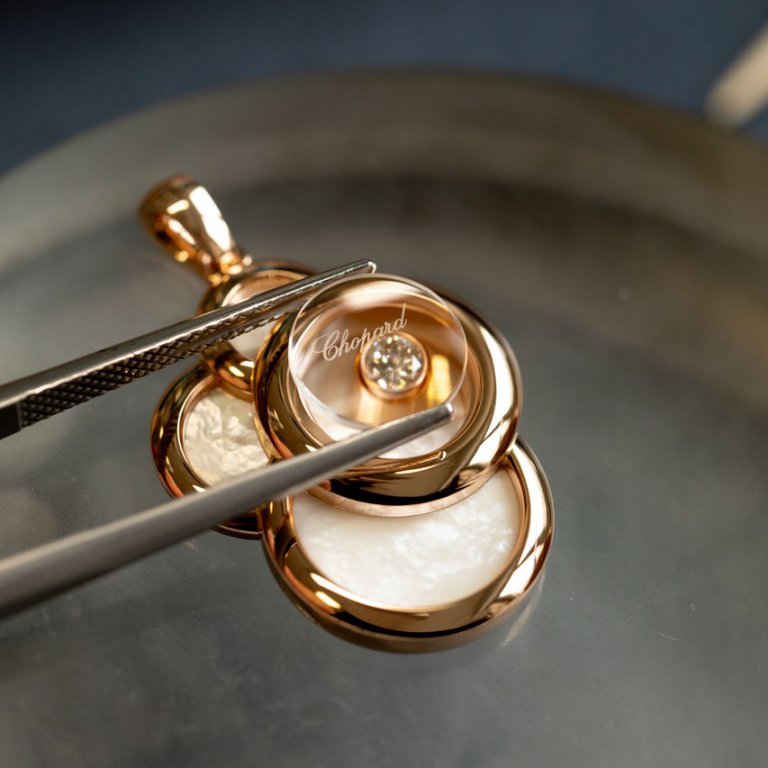 Swiss masters offer unforgettable experiences under the Chopard brand. And they also define each customer's own style.
It all started in the small village of Sonvilier, located in the heart of Switzerland, where in 1860 the talented craftsman Louis-Ulysse Chopard set up a workshop. The success came almost immediately, because talent, enthusiasm and, most importantly, high quality were fully demonstrated in practice, which was immediately reached by customers from all over the world.
Almost a hundred years later – in 1974, Chopard (already owned by watchmaker Karel Scheufele – since 1963, note) will focus on the development of jewelry and watches for ladies. Because diamonds are eternal, they must also be motionless. About 24 months later, however, Chopard came up with the imaginative concept of free-moving diamonds between two sapphire crystal, which became attractive not only for special evenings, but also for casual wear.
And it is Chopard's accessibility for the wider masses, with a view to maintaining the highest quality, that is the motto of the Swiss workshop, which moved to Geneva in 1921. The company annually produces 70,000 watches and 70,000 jewelry, which are distributed to more than 60 countries (USA, France, Italy, Spain, Austria, England, states of South America, China, Hong Kong, Singapore, etc.).
Chopard has been carrying a unique assortment and unforgettable experiences for 145 years. Come with Sheron Jewelry to make sure that's really the case.