Excel in the glow of gems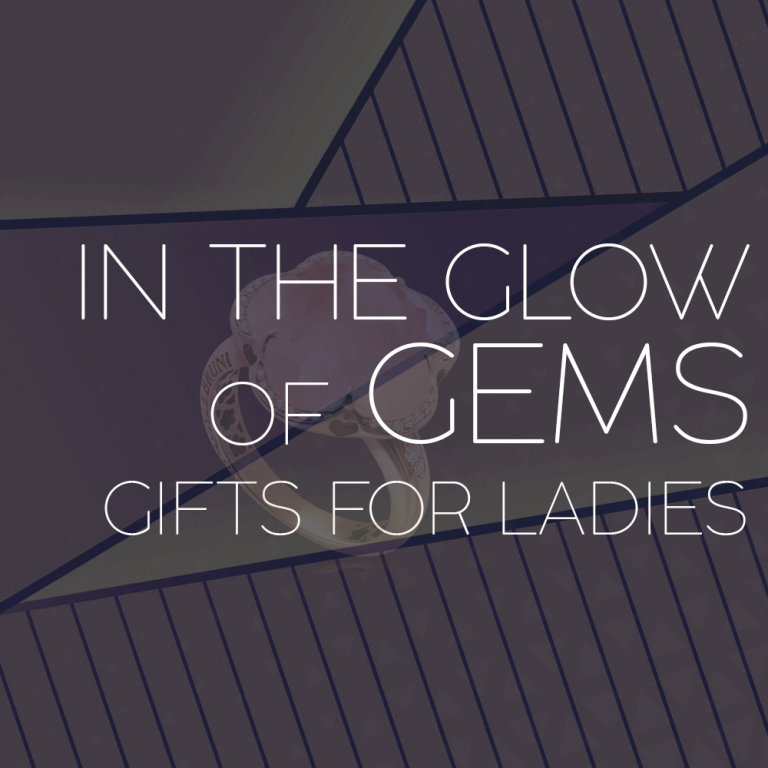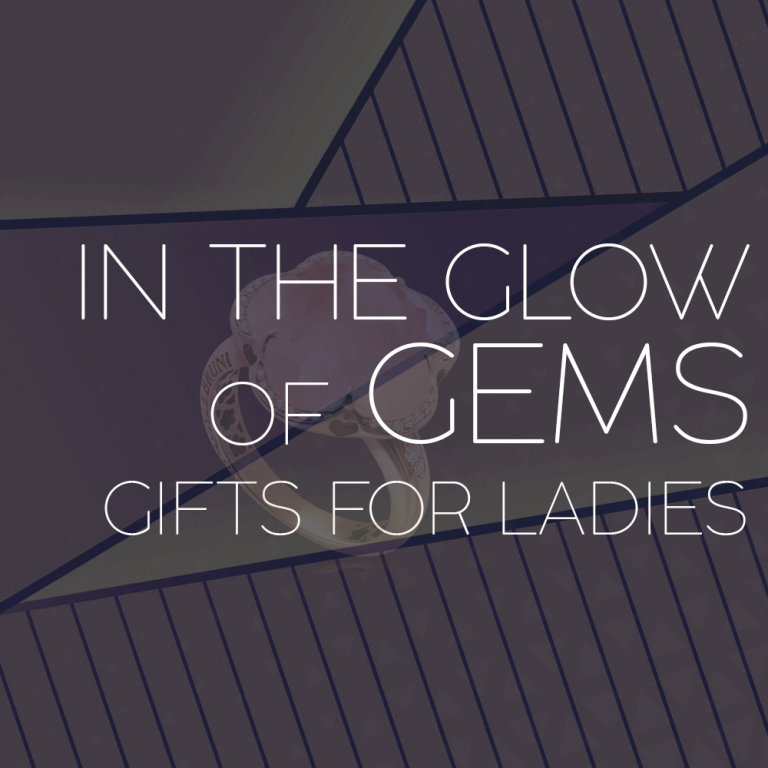 Colors help us to perceive, see and recognize. And to feel free and exceptional as well. let yourself to see the color range of luxury gemstones from our offer.
PIAGET LIMELIGHT COCTAIL
Blueberry cocktail precisely mixed in the depth of the ring. "Blueberry Daiquiri" made of white 18-carat gold with central amethyst (26.95 ct), decorated with brilliant 121 diamonds (total 0.80 ct), 30 pink sapphires (total 0.31 ct) and ruby (0.04 ct). The playful original creation of the Piaget – Limelight Cocktail collection will be the perfect jewel of an exclusive summer party.
Piaget Limelight Cocktail – Sheron
CHOPARD HAPPY HEARTS
The eye-catching ring from the Chopard collection called Happy Hearts is an exclusive mix of 18-carat rose gold, moving diamond and rose stone. In the finale, you have a highly tasteful and at the same time delicate accessory that will make you special.
POMELLATO NUDO
 The tender pink rose quartz Nudo (means Nude) jewels are subtle, feminine and intimate. But there is strength in softness, an intriguing contradiction that Pomellato explores in this collection.
HULCHI BELLUNI TOI & MOI
A jewellery brand that is inspired by three elements: the name of its creative brain Martine "HUL" the oriental philosophy of Feng Shui ("CHI" element) and the beautiful moon ("Bella Luna"), which is considered in many cultures to be a source of inspiration. Start an intimate message through gold, diamonds and mother of pearl. Because this collection is about something more. It is about you and about me. It's TOI & MOI.
ALBERTI POSITANO
Ruby, the king of all gems, awakens the most intense emotions with its intense red color. It is a symbol of love, passion, desire and vitality, and for centuries it has been attributed to aphrodisiac effects. It has the ability to change negative energy into positive energy. It maintains and protects a marriage full of love, it gives strength and courage.
Combined with shiny diamonds, it will create the perfect unmissable piece of jewelry.
PASQUALE BRUNI PETIT JOLI (náhrdelník)
This collection embodies the everlasting connection between nature and women. Flowers that take on the colors of the sky, space and earth, giving life to a bouquet of dreams. 
The Petit Joli collection is designed for women who are always looking for the ideal balance: sophisticated yet natural, determined yet spontaneous, dramatic yet serene, dreamers yet down-to-earth. 
Green is a new colour of the year, in the form of green agate. This charismatic stone embodies the absolute energy of nature, her incredible force, which is a combination of power and protection. 
RIVOIR JEWELLERY
Did you know that amethyst can have a green tint in addition to the traditional purple color? This beautiful central semi-precious stone is complemented by radiant diamonds to create a perfect gem in 18-carat pink gold.
PASQUALE BRUNI PETIT JOLI (náušnice)
The collection Pasquale Bruni Petit Joli we already have in our selection. But it would be a mistake not to mention the gorgeous earrings supported by 18-carat gold, white and champagne diamonds, which will elegantly complement your style.
PASQUALE BRUNI BON TON
A touch of curiosity and full lungs of delicacy. The experience created by the Pasquale Bruni Bon Ton ring is a perfect depiction of femininity, beauty and charm.
CHOPARD IMPERIALE
Green agate is in perfect relationship with rose gold, which creates an absolute aesthetic experience. It´s great Delighted Chopard Imperiale necklace to wear. If you are looking for a tasteful accessory that will put you in the spotlight, you have just found it.
POMELATO M´AMA NON M´AMA
Freshness. A single word is really enough to characterize M´ama non m´ama earrings. But they also benefit from creativity, aesthetics and taste.
PASQUALE BRUNI BON TON
The apple-green semi-precious stone chrysoprase mixed with rose gold and white diamonds creates a path full of experiences that you definitely want to follow. The most secret ideas turn into unique experiences.
POMELLATO ARABESQUE
The luster of amethyst, as the supporting part of the ring, moves this tasteful gem into a mysterious position. Then follow his origin, his nature, allow him to make you everything what you want.