The superstar Jeniffer Lopez wears Pasqualle Bruni jewelry in Marry Me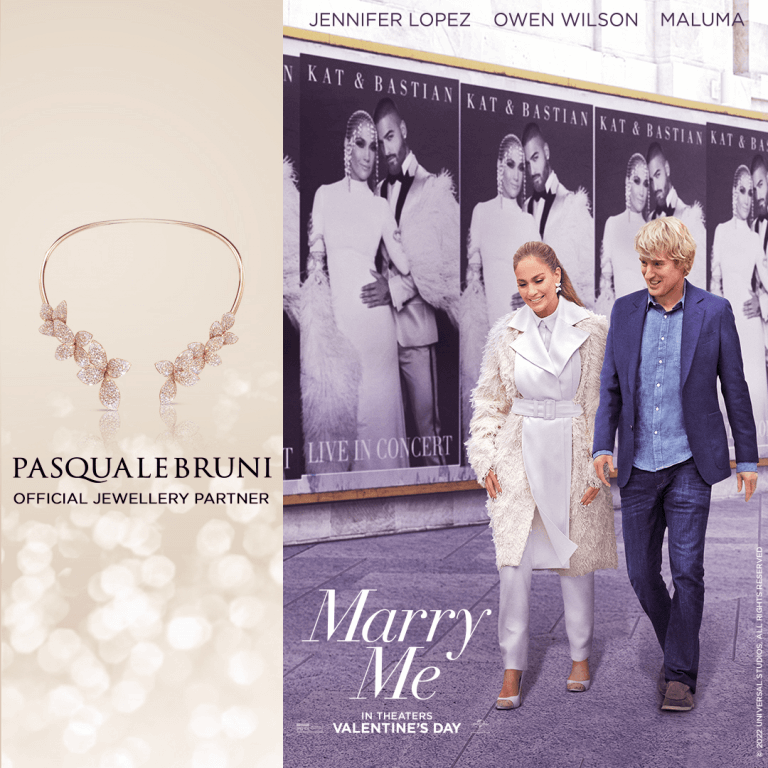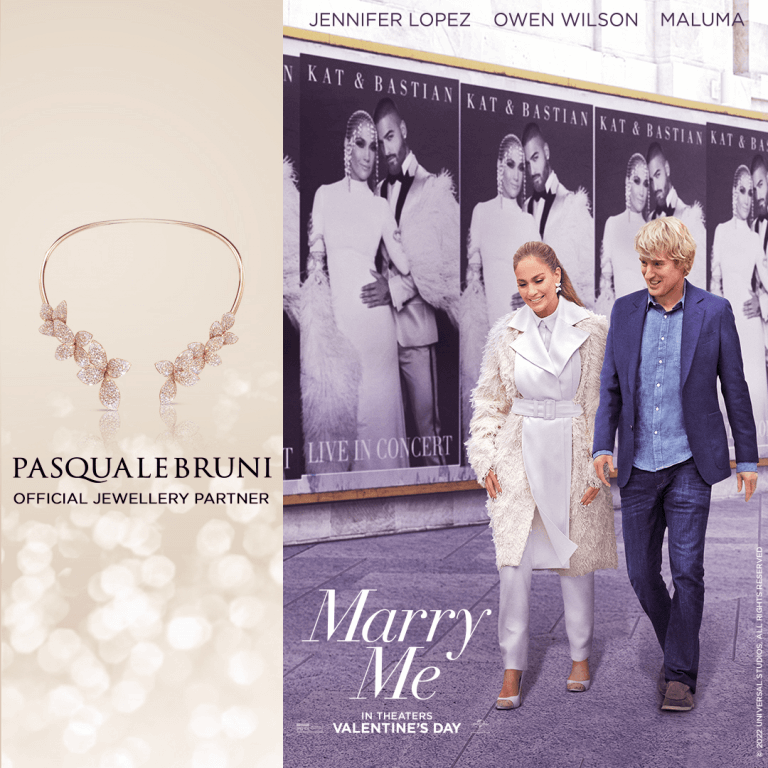 Valentine's romance is waiting at the cinema! Just before the upcoming Valentine's Day, the film Marry Me is applying for a word here. Movie star like Jennifer Lopez, interesting story, and beautiful jewelry from Pasqualle Bruni – you will fall in love!
Jennifer Lopez, Owen Wilson and singer Maluma – this trio will definitely not leave a single romantic soul cold! The story is about the singer Kat Valdez, who after betraying her fiancé decides to marry right at the concert as a random fan. There will be no need for a lot of fun and touching moments. Plus, Jennifer Lopez doesn't owe her reputation as a fashion icon anything on the movie screen. In addition to beautiful costumes, she will also be wearing breathtaking Pasqualle Bruni jewelry.
Jewelry can say more than a thousand words. To please a loved one, to amplify a beautiful moment, to create unforgettable memories or to express the most beautiful and deepest feelings. That is exactly why the jewelry of the Italian family business Pasqualle Bruni also appeared in the film Marry Me, which we will soon be able to see in our cinemas.