Pasquale Bruni is a manufactory of flowers, a paradise garden and a symbiosis of earth and sky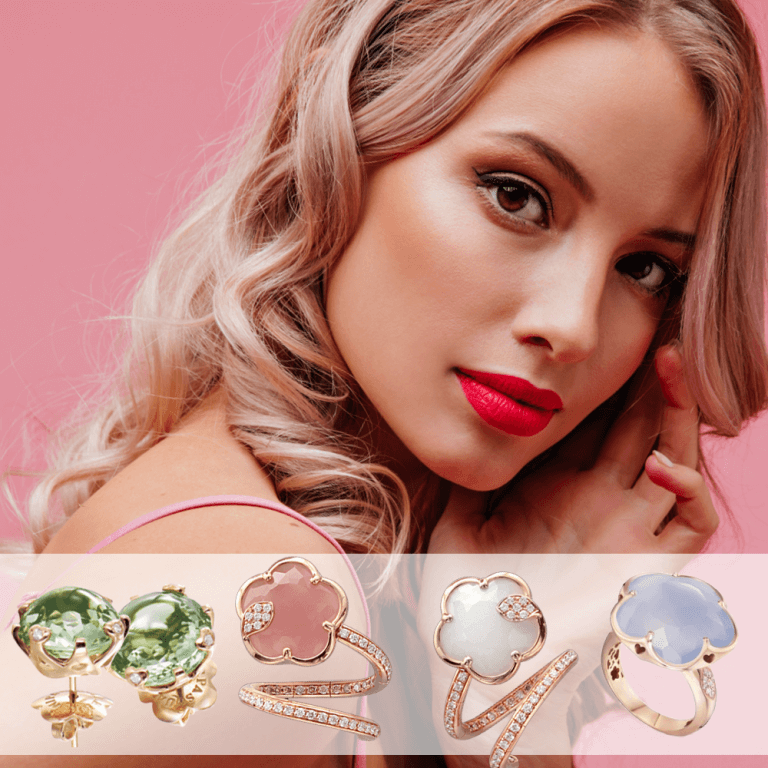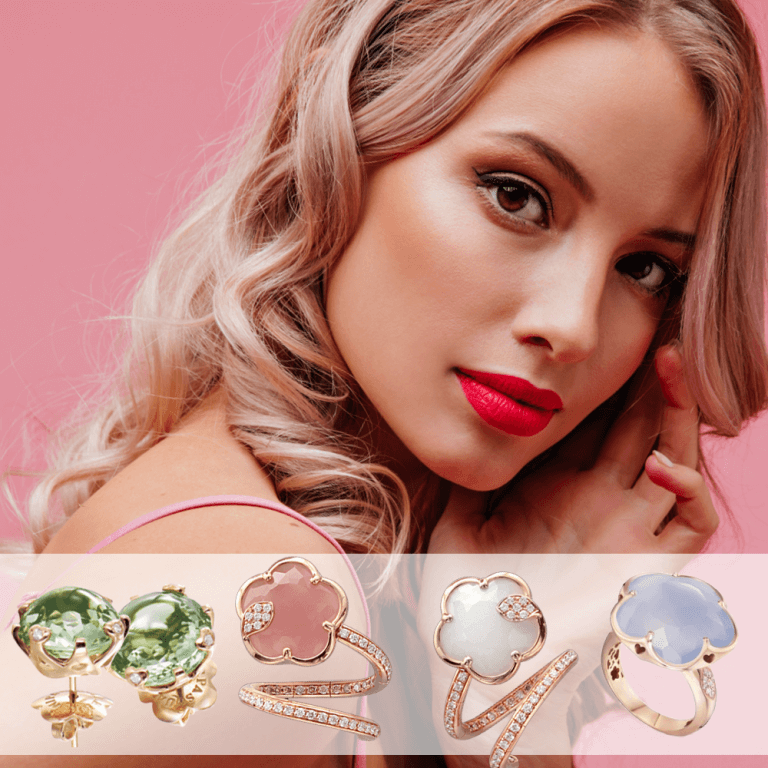 Pasquale Bruni – a master of what he does, offers a symbiosis of earth and sky, a feeling of something special and beautiful.
Pieces from the masters of the renowned manufactory are popular for their natural taste, creativity and ability to anticipate future trends.
Where nature vehemently speaks for itself to penetrate the world of people for good, the fascinating story of Italian masters of the Pasquale Bruni brand begins. It is complemented by flashes of the past, expresses beauty and captures the mood. Simple but unique shapes; precious gems and glittering gems characterize the distinctive, unusual but harmonious style of the collections.
Let's see together.
AMORE
Love is here from the beginning. Love is the basis of all beauty, it is an inspiration – MORE
BON TON
Jewelry from the Bon Ton collection sounds in your ears like enchanting music that can't be resisted – MORE
FIGLIA DEI FIORI
Flowers are a symbol of life, unique beauty and connection with nature – MORE
FIOREMI
A bouquet of charming flowers can create an atmosphere in which lovers show their feelings – MORE
GUARDINI SEGRETI
Masterpieces of Pasquale Bruni also bring a certain piece of mystery and self-discovery – MORE
JOLI
The Joli collection is the embodiment of beauty and taste. The unique work of jewelry masters is embodied in a perfect experience – MORE
LOOK AT ME
Every lady wants to be admired and the Look At Me collection is a kind of stimulus how to do it – MORE
PETIT GARDEN
The Garden of Eden has obvious position in mythology. Come visit her – MORE
PETIT JOLI
It is said that the most compelling things are between heaven and earth. Petit Joli proves it – MORE
SISSI
Designers from Pasquale Bruni took uniqueness and imaginativeness as inspiration – MORE
TON JOLI
In addition to the ordinary world, which we live every day, each of us also creates our own – inner, where imaginativeness, dreams and desires turn into reality – MORE