Luxury men's watch up to 10,000 euros. You will definitely choose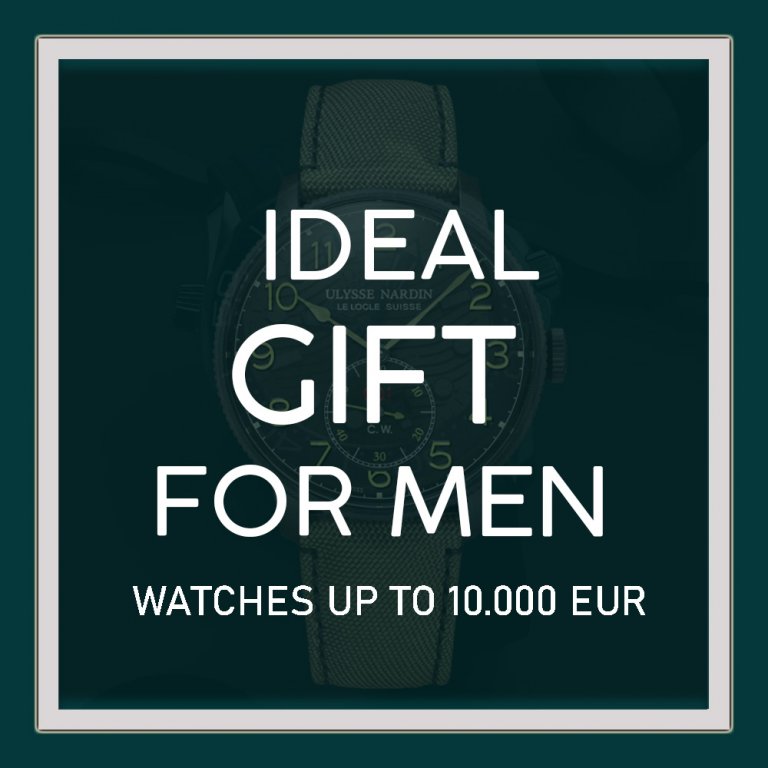 In a word, the perfect gifts for gentlemen who see a step forward. We have a stylish watches full of ideas and the highest quality for you.
BREITLING CHRONOMAT B01 42
Breitling's all-purpose watch for your every pursuit. The Chronomat holds a significant place in Breitling's history.
Introduced in 1984, at a time where extra-thin quartz timepieces were the order of the day, Breitling placed a bold bet on an impressively proportioned mechanical watch.
Breitling Chronomat B01 42 – Sheron
ULYSSE NARDIN DIVER CHRONOMETER
The titanium Ulysse Nardin Diver Chronometer with a black dial is synonymous with elegance and taste.
In addition, he is an excellent companion on adventures.
BREITLING PREMIER B01 CHRONOGRAPH 42 NORTON
The Breitling Premier B01 Chronograph 42 Norton Edition celebrates Breitling's partnership with epic British motorcycle manufacturer, Norton. Cool, charismatic and contoured, this chronograph reflects the innovative and adventurous streak in both brands.
Breitling Premier B01 Chronograph 42 Norton – Sheron
OMEGA CONSTELLATION GLOBEMASTER CO-AXIAL CHRONOMETER ANNUAL CALENDAR 41 mm
The brown leather strap in combination with the stainless steel and the white dial of the watch itself gives this Chronometer a perfect and fresh look.
Omega Constellation Globemaster Co-Axial Master Chronometer Annual Calendar 41 mm
ULYSSE NARDIN DIVER 42 mm
Another watches from Ulysse Nardin that meet all aesthetic requirements. The dark blue dial is a suitable color addition to stainless steel.
Ulysse Nardin Diver 42 mm – Sheron
OMEGA SEAMASTER DIVER 300M CO-AXIAL MASTER CHRONOMETER CHRONOGRAPH 44 mm
This new chronograph will be a welcomed accessory for all enthusiasts of the traditional Seamaster Diver 300M in blue and steel. As part of the new chronograph collection,
Omega Seamaster Diver 300M Co‑Axial Master Chronometer Chronograph 44 mm – Sheron
OMEGA SEAMASTER AQUA TERRA 150 m CO-AXIAL MASTER CHRONOMETER 41 mm
Omege made an excellent design move – combining the 18-carat Sedna ™ gold with a white dial, stainless steel and a black strap was a great choice. The watch will "land" on your hand and catch your eye immediately.
Omega Seamaster Aqua Terra 150M Co-Axial Master Chronometer 41 mm – Sheron
UIYSSE NARDIN MARINE TORPILLEUR MILITARY EDITION
Dynamic design is in every line; military bearing in every aspect of this contemporary dynamo. This model take inspiration from the eternal elegance of vintage military timepieces. Limited edition with stamped case-back with a torpilleur boat.