New 2020: Pasquale Bruni Petit Joli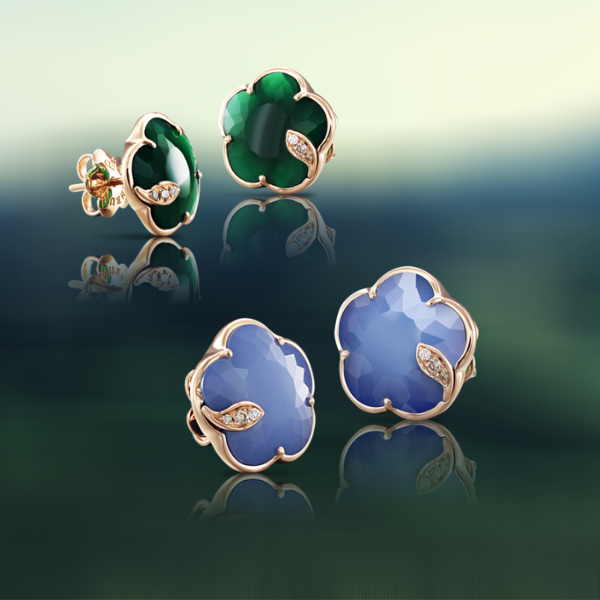 This collection embodies the everlasting connection between nature and women. Flowers that take on the colors of the sky, space and earth, giving life to a bouquet of dreams.
The Petit Joli collection is designed for women who are always looking for the ideal balance: sophisticated yet natural, determined yet spontaneous, dramatic yet serene, dreamers yet down-to-earth.
Lunar blue, the colour of the sky, is created by lapis lazuli and white agate.
Lunar white is created by the warmth of the white agate, representing the moon and its embodiment of light, space and air.
Pink chalcedony recounts the love that unites the land and the sky.
Onyx represents the land and strength, the very intensity of being.
Green is a new colour this year, in the form of green agate. This charismatic stone embodies the absolute energy of nature, her incredible force, which is a combination of power and protection.
One exceptional aspect of the Pasquale Bruni philosophy ist heability to unite different symbols (the lunar and earthly worlds) and create a universe and its authentic interpretations of the connection between nature, its elements and the moon.
Discover whole collection direct on our web site or at our store on Panska street in Bratislava.