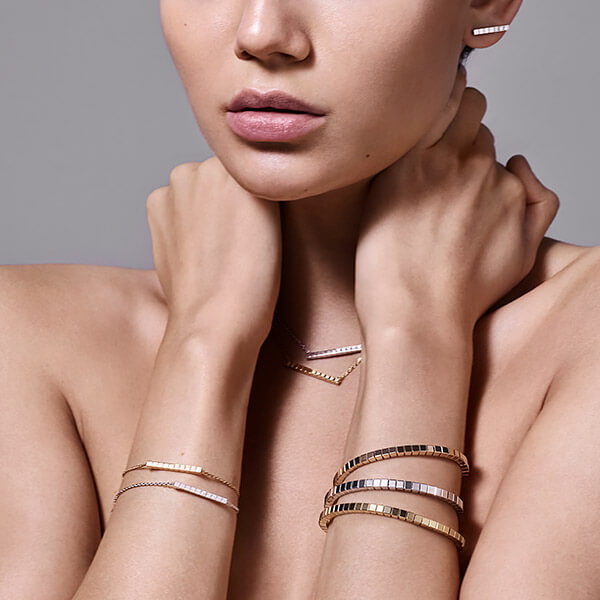 The geometric design emblematic of the Ice Cube collection marries urban elegance and modernity.
With their square facets meticulously crafted like reflections of ice, the Ice Cube creations embody style, sophistication and glamour. Crisp and streamlined, more rock than romantic, where urban meets modern, the cube disregards gender and complies with no codes. Since 1999 when the Ice Cube collection was initiated, its modern aesthetic, inspired by icy blocks, has gone through countless variations.
The timeless design of the original cubes has not changed much, despite the fact that the creations continue to reinvent themselves.