With the expression of elegant sensuality in the body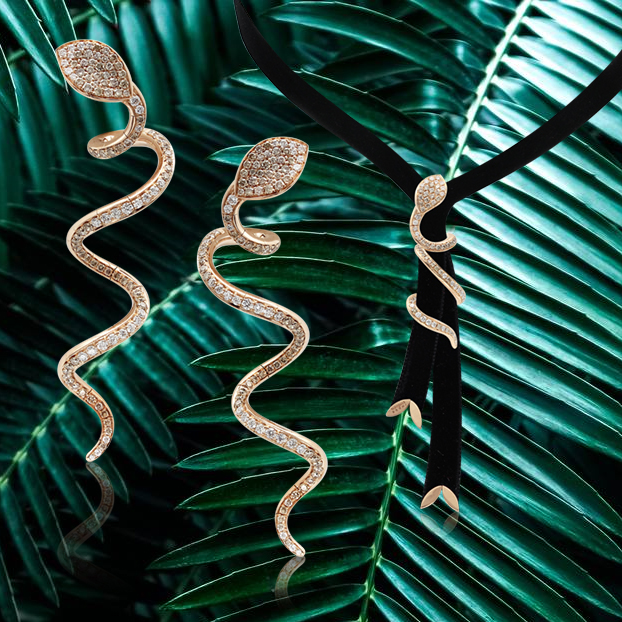 Oriental dance of diamonds in a sophisticated radiant track.
The mysterious movement of a leaf in front of the moon reflects the movement of a free woman in front of the starry sky calling to you: "Look at me!"
The pure feminine energy, the alchemy of which is known only to her, will engross you. Sensuality of light, shapes and vital energy. It inspired the creation of the Pasquale Bruni Look at Me collection.
Watch the transformation of the rippling leaf into a snake in full harmony with nature.