Moon Flowers Pasquale Bruni Jolí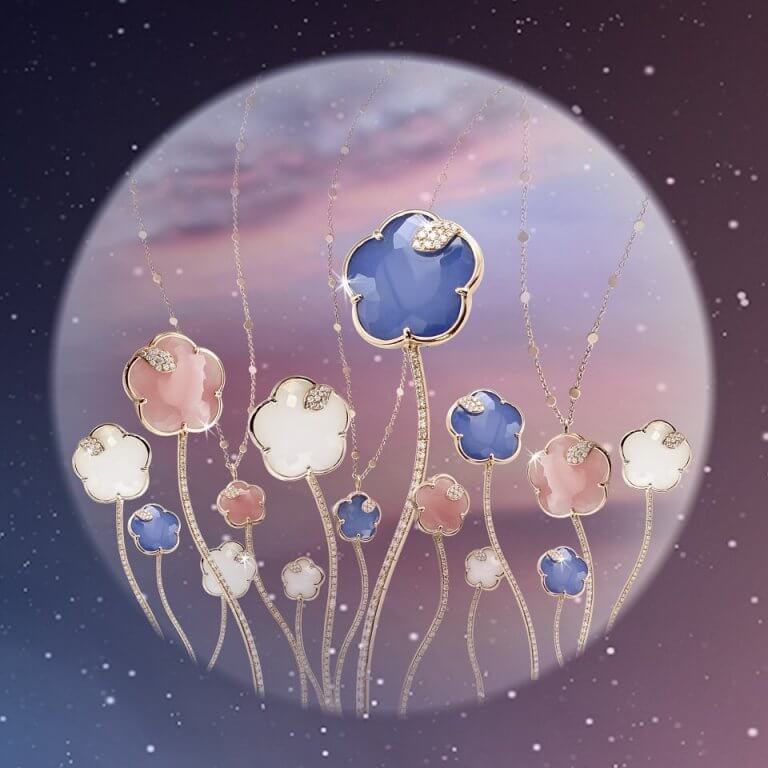 "Oh, the moon … your gaze fascinates me like the most beautiful flowers," said Eugenia Bruni, creative director of the Italian jewellery brand Pasquale Bruni, and we at Sheron completely agree.
The fascinating new design of the iconic Bon Ton Joli collection, inspired by the colours of the moon and the night sky, their glow and reflections, will be the highlights of 2019.
Flowers from the Pasquale Bruni Garden are reaching for the moon. The Joli collection was inspired by lunar colours of the moon and the night sky. The moon presented by a pearl and white glow in contrast to the indigo sky created from lapis lazuli and agate. This beauty is complemented by pink chalcedony as the most intimate moon colour, just like the beauty of a woman in its light. The gems protecting the night sky radiate the diamonds. Joli earrings oriented in opposite positions catch the movement as if they were reaching for the moon and falling back. Rings and bracelets encircle the body, capturing the view of the world like the charming moon.