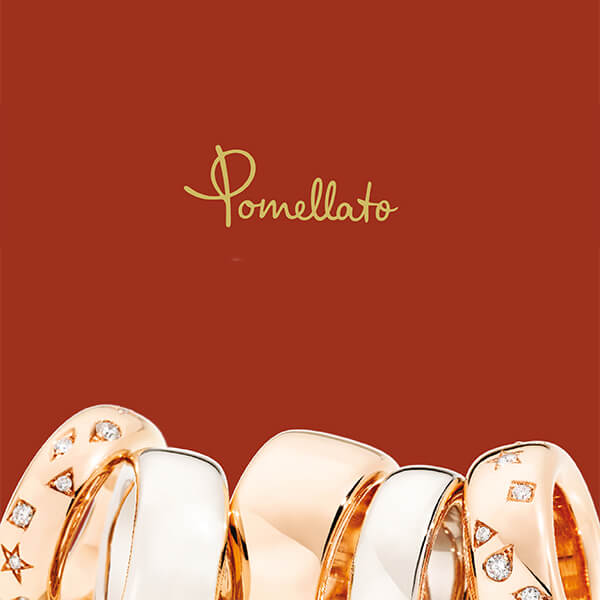 Experience a week of Italian luxury! If you love original style, discover the prêt-à-porter philosophy in the jewelry world.
From September 25 to October 2, 2019, a special exposition of novelty and iconic jewelry Pomellato is waiting for you at the SHERON jewelry store at Panská 2 in Bratislava.
The eternal icon and the most famous Pomellato Nudo collection comes in new designs and charming colors!
In 2019 Pomellato presents a brand new brilliant and elegant collection of Brera, inspired by its hometown – Milan.
Monthly sparkle of diamonds from Sabbia collection will be mirrored in the new shape. Pomellato plays with geometric contours and presents a rectangular design of the rings.
Pomellato honor their heritage and with opulent jewelry of Iconica bracelets pay tribute to their goldsmith skills.