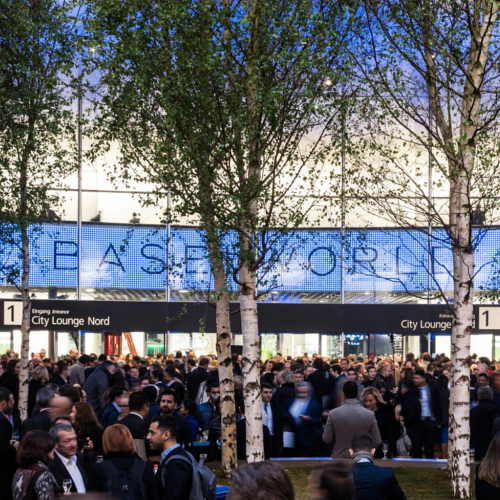 Six days. 100,000 visitors. Over 4,000 journalists. One show: Baselworld.
Baselworld is the world's foremost show for watches, jewellery, precious stones and related industries. It interconnects the industry's top brands (including Rolex, Patek Philippe, Chopard, TAG Heuer, Hublot and Breitling), the most influential media and the world's most important buyers. Baselworld is the exclusive platform on which the major watch and jewellery brands present the year's innovations to an eagerly curious international audience.
Baselworld celebrated its 100th anniversary in 2017. The show was born in 1917 as part of the Basel Mustermesse (muba) with 29 Swiss watch and jewellery brands. It took place independently of muba for the first time in 1984 and it has been called "Baselworld – The World Watch and Jewellery Show" since 2003.
The Show Baselworld – The world's premiere show for watches, jewellery, gems and related industries. March 21 – 26, 2019.